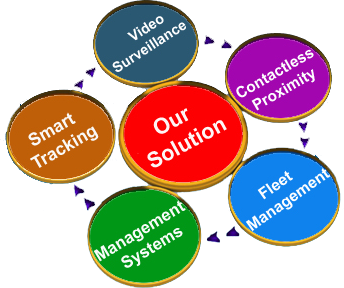 High Tech Solutions for

Smart Management of Business
NrXen is a young company, focused on offering cutting edge technology to help you take your business to the next level. In our effort to be responsive to the changing customer needs, we offer a wide gamut of technology solutions. It comprises both hardware and software components using technologies like GPS, RFID and Video Surveillance. It is designed to address the specific and distinctive need of the industry. These solutions make it much more convenient for administrators to manage business and add to the safety measures for end users.
In this age of mobility, we are working with a sole aim of facilitating our clients to access our smart mobility solutions from anywhere anytime. Along with our leading OEM partners, we are able to offer a proven and reliable product with unmatched technical support, quality service, and an extra edge necessary for effective management of your business affairs.>
Few of the solutions we offer are showcased below. Along with these standard offerings, we are working closely with our clients in consultative mode, to help them mitigate risks and grasp opportunities.
Our Mission
Our mission is to leverage a portfolio of offerings comprising both hardware and software components aligned to the way customers prefer to consume technology. We specialize in providing customized mobility solutions designed to address both the current and future needs of our target industries, and give them an unparalleled experience.
Our Vision
At NrXen our vision is to provide state of art mobility solutions using the best that technology has to offer, to help people achieve exactly what they need for effective conveyance management.
Our Management Team
Our board is comprised of highly experienced technocrats and thought leaders who lead the vision and direction of the company to achieve its overall ambition. They apply their rich IT experience, strategic insight and innovative business ideas to strengthen the business and empower us to provide quality services to our clients.
---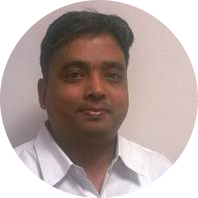 Pradip Biswas
Co-founder, President and CEO
Pradip is an IT industry veteran with 16+ years of rich experience in software engineering and design. Pradip has worked with several cutting edge technologies such as Wifi, WiMax, LTE and architected intelligent solutions from scratch. He has a proven track record of leading a team of 70+ engineers to develop 4G LTE core solutions. He is very passionate about new technological advancements and adroitly uses breakthrough technologies to create solutions for practical problems.
Pradip graduated in Electronics and Electrical Communication from IIT Kharagpur.s.
---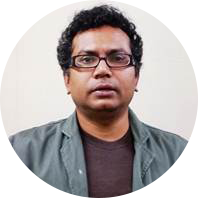 Shubhabrata Som
Co-Founder, VP – Strategy
Som has 14 years of national and international experience in various fields which includes business strategy consultation and business development, international management consulting, business intelligence, project management, and IT projects execution. He has worked in multifunctional and multicultural team environment ranging from government sector to multi national companies, from International head quarter of large Hi-tech Company in Europe to small and medium scale enterprises in India. Som has worked as Director with DFIC Germany. He also has to his credit broader experience of working with global headquarters of Alstom, Switzerland.
Som has completed his masters from Calcutta University with specialization in Mathematics and Computer Application. He has done his MBA from LUAS Germany.
---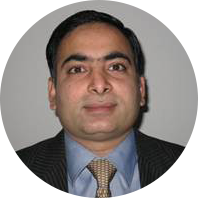 Vikash Sharma
Co-Founder,VP – Business Development
Vikash comes with 16+ years of extensive techno-managerial and entrepreneurial experience. Vikash has comprehensive knowledge of software application and has contributed effectively as both Microsoft and Java architect in his career. He has worked as senior business development executive in India as well as in Europe. Vikash also runs a non profit educational institute in Aurangabad, Bihar.
Vikash graduated from IIT Kharagpur, and has completed his post graduation from IIM Bangalore.
---