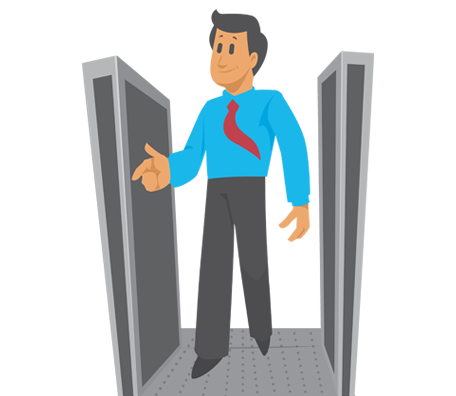 This is advanced solution for attendance management and real time view of students and staff at institute campus. In this solution, students and staff members wear a smart ID card. Sophisticated Gate Readers or show and go readers are placed at strategic points. Whenever the readers detect a smart card(In gate readers when they pass through it, In show and go readers they need to bring it closer to Reader), the information is sent to the management software for processing. SMS for entry and exit of students is sent to parents(if desired). Authorities can view all the detected smart cards from their mobile/computer, for accurate picture of people in the campus. If required, they can see the older records to scrutinize a particular card for exact timings of entry/exit.
Salient Features:
Smart Attendance: Attendance gets automatically recorded and thus saves time
Plug and Play Setup: This touch free solution can be quickly setup at nstitute campus, with internet connectivity to track and send SMS for in/out.
Sophisticated Gate reader/Show and Go Reader: Built with latest technology.
Data Storage in private cloud: All data are stored in cloud to facilitate easy access by the concerned institute. Long and reliable storage.
Accurate Time stamp: Exact entry/exit time can be recorded.
SMS: SMS for in/out of smart badge.
Central Console: Real-time monitoring of staff members and students in campus.
Key Benefits to Institute Authorities:
Fast and accurate attendance: Saves time and unnecessary harassment of the staff members. Also records exact time.
Information to parents: Instant SMS are send to parents to intimate them about their wards entry/exit.
Quick Record: Enables authorities to quickly go through the old records.